Farmee - Z03 set - Landlady with a ram and lamb

Farmee is a collection of realistic, hand-painted figures of animals from around the world.
Each Farmee figure is moulded from a high-quality material with great attention to detail and then hand-painted. Realistic-looking animals with correct body proportions. Farmee figures offer all nature lovers a great fun combined with an opportunity to explore the world around them. This collection includes large sets with barns, medium sets with pens and single animals. Collecting Farmee figures is a fantastic fun.
It is time to build your own farm or zoo!
Have fun and become a collector!
The set contains:
- Ram
- Lamb
- Landlady
- Bag of hay
- Pen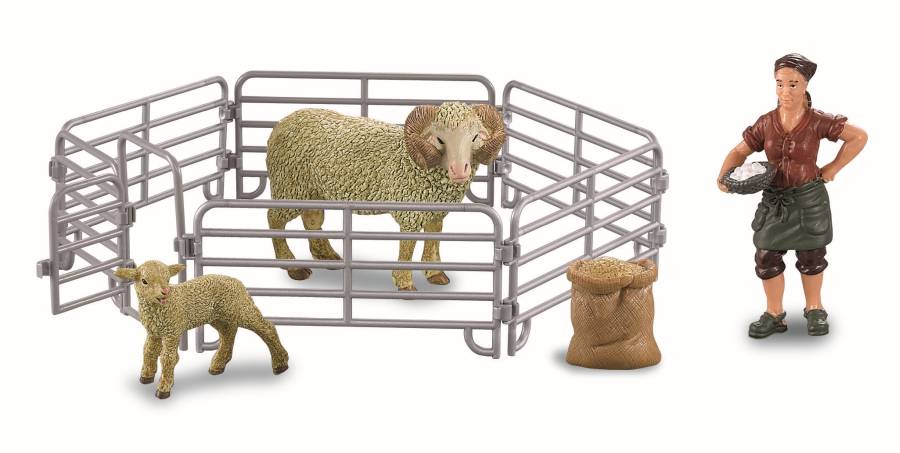 Package dimensions:
22x10x14.2 cm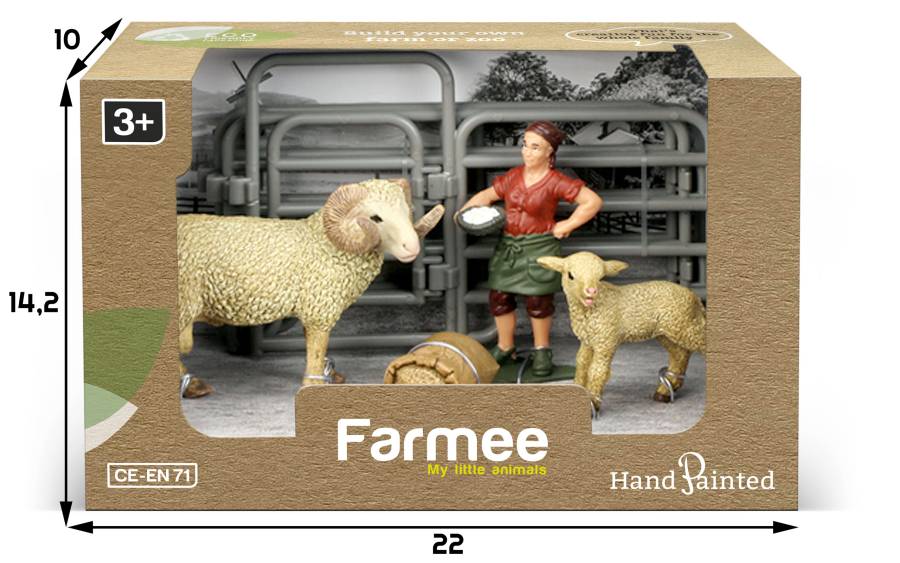 The set is perfect as a gift!
Collect them all!