Double-sided foam mat XXL - folded 1 cm (patterns: horses and alphabet)
DOUBLE-SIDED FOLDED FOAM MAT IN XXL SIZE - beautiful patterns!
Product code: FOLDED MAT R01
Dimensions: 180 x 200 cm!
Thickness: 1 CM
Unscented, original XPE-PREMIUM FOAM!
100% safe and formamide-free!!!
Two different prints on one mat

Mat This mat is ideal for learning how to crawl, walk and may be used as a safe place for playing. Its thickness makes it an interesting alternative to a carpet for children's room and provides a safe insulation from cold and hard floors. It is an excellent, soft and comfortable area for playing, protecting your child in case of falling down.

MAIN FEATURES:
The mat has no limitations on user's age. It can be used by childrenfrom first days of their life!
Made of the top quality original XPE foam - premium quality!
Big size 180 x 200 cm!
Comfortable - 1 cm thick!
Foldable!
Two original prints
Easy to clean and waterproof
It has a non-slip structure
Isolates from cold floors
Its great flexibility provides good protection in a case of tripping or falling down
The mat is perfect for a child's room, living room, balcony or a garden.
Adheres perfectly to the floor
It can be used by people with allergies
Antibacterial effect
100% safe! - made of odourless XPE material that does not contain Bisphenol A (BPA), PVC, phthalate or formamide!!!
Safety guaranteed by European CE certificate and EN71 tests
Packed in a handy bag and a rigid box of the manufacturer.
One side of the mat
Pattern: Colourful horses
Colours of the mat are designed to develop child's cognitive processes. It facilitates learning and promotes the formation of visual and spatial perception.
The other side of the mat
Patterns: alphabet and digits
This mat page may be used to learn letters and digits. Cute animals will arouse the curiosity of the child and become part of an educational fun.
EASY TO CLEAN
Spilled milk or moist food leftovers do not penetrate the mat. Just wipe it with a cloth.
ANTI-SLIP
The surface of the mat is formed by a delicate non-slip alphabet and digits.
TOP QUALITY FOAM!
The mat is made of original XPE foam,, which has a much better quality than EVA and EPE foams.
XPE foam means:
Significantly higher density and strength
Better cushioning and flexibility
Improved thermal insulation
Reliability and durability - much longer service life
Non-toxic, environmentally friendly material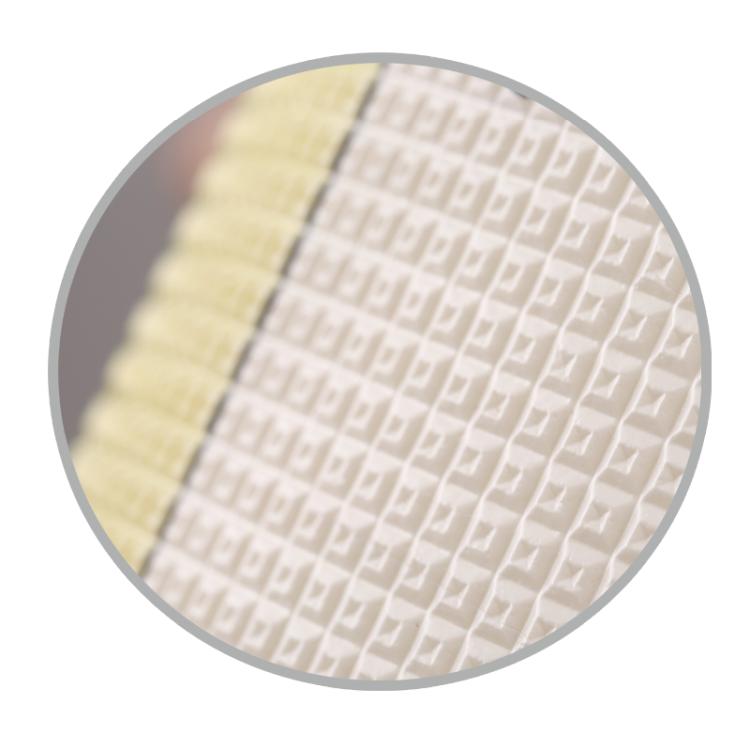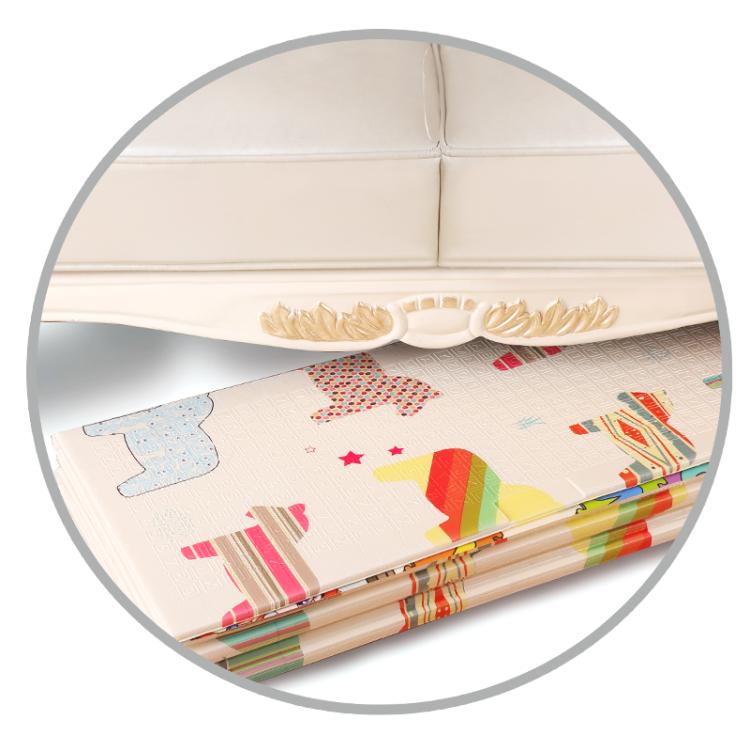 EASY TRANSPORT AND STORAGE
The mat is foldable and is provided with a convenient carrying bag.
*Folding sections of the mat are completely undetectable and do not bother the baby during the fun. They are soft and evenly distributed.
SAFETY
The mat has been tested and received a safety certificate from SGS - the world leader in product inspection, testing and certification. It is made of XPE material, which is odourless and completely safe for children and which does not contain Bisphenol A (BPA), PVC, phthalate or formamide. The product meets European standard EN71 concerning the safety of use.