Wooden MINI-MAXI kitchen for children + ACCESSORIES
WOODEN MINI-MAXI kitchen for children + ACCESSORIES
Mini-maxi is the perfect toy for small children's rooms. With its compact size, the kitchen gives children maximum fun! Bright colours will brighten any interior. We are sure that snow white colour and pine elements will match the style of every ,playing room.

The perfect gift for your child!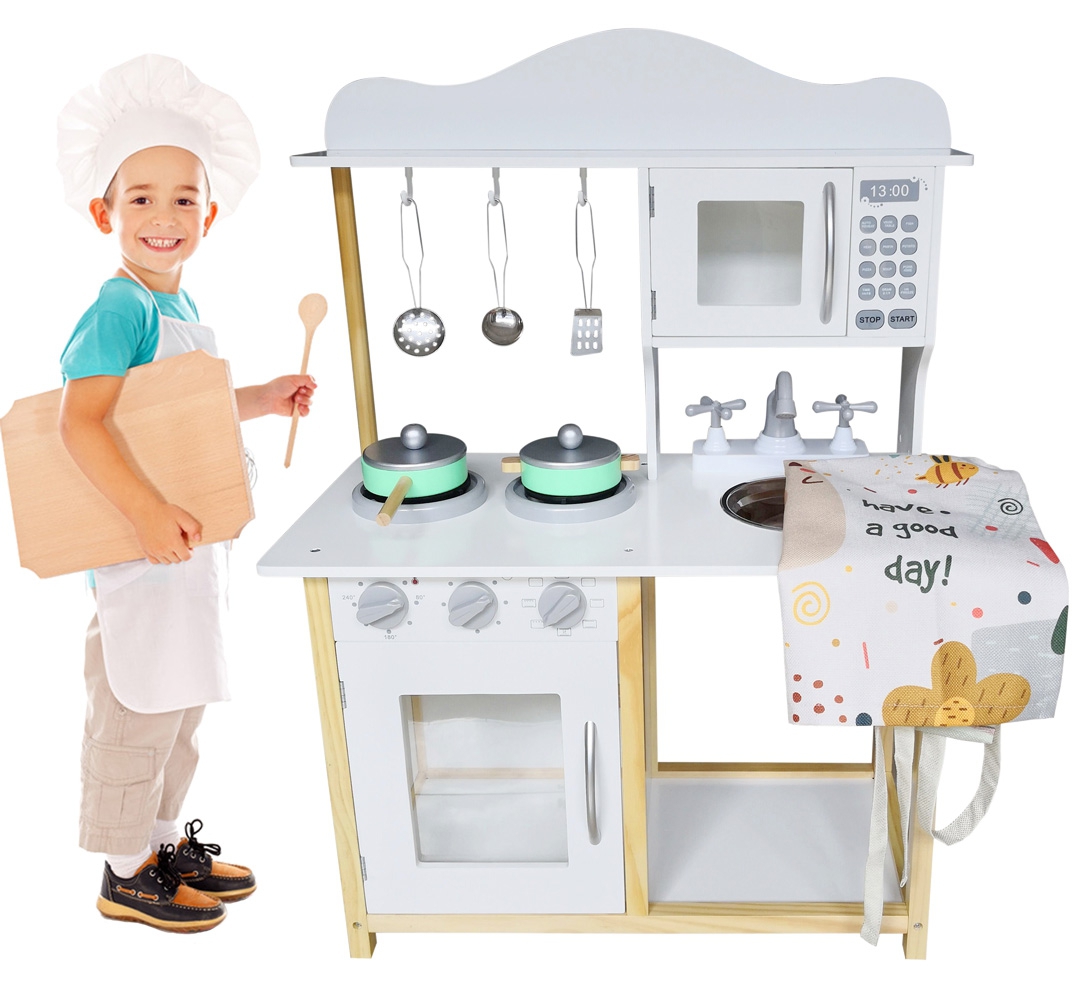 Main features:
White universal colour that matches any interior
Stable structure
Opened oven with three clicking knobs
Heating plate with two burners
Removable sink
Tap with rotational knobs
A set of accessories: knife, spatula, spoon, pot with lid, frying pan with lid
Oven with a door window
Opened microwave with buttons
Safe, rounded corners
The product tested for compliance with European standards, confirmed by CE certificate.

Household appliances such as: oven, hob and microwave are strikingly similar to real equipment - enabling the children to fully engage in the roles of adults. In addition, the set has been additional kitchen utensils: spoons and spatulas, pots and a beautiful kitchen apron. Above the hob, there are hooks for utensils, stove tops and the kitchen is finished by tasteful decoration. The kitchen is equipped with spacious cabinets and shelves to store kitchen utensils and other necessary accessories. It is made of materials safe for children, with care for every detail. Great fun guaranteed!
Dimensions and technical information:

Material:Wood, MDF
Kitchen accessories: Included
Certifications: EN 71-1 EN 71-2 EN 71-3, CE
Kitchen dimensions: 60 x 30 x 84 cm
Table top height from the ground: 47 cm
Weight: 7.4 kg