Walker wooden cart pusher
Evening cartoon - wooden pusher / walker for toddlers

Evening cartoon is a wooden pusher supporting the child in developing walking skills. It is a good walking companion - both at home and outdoors. Subtle style of an evening cartoon will make your child smile. The walker is a mobile container, so it can be used for many playground activities. It will be good as a pram for dolls, car or shopping cart.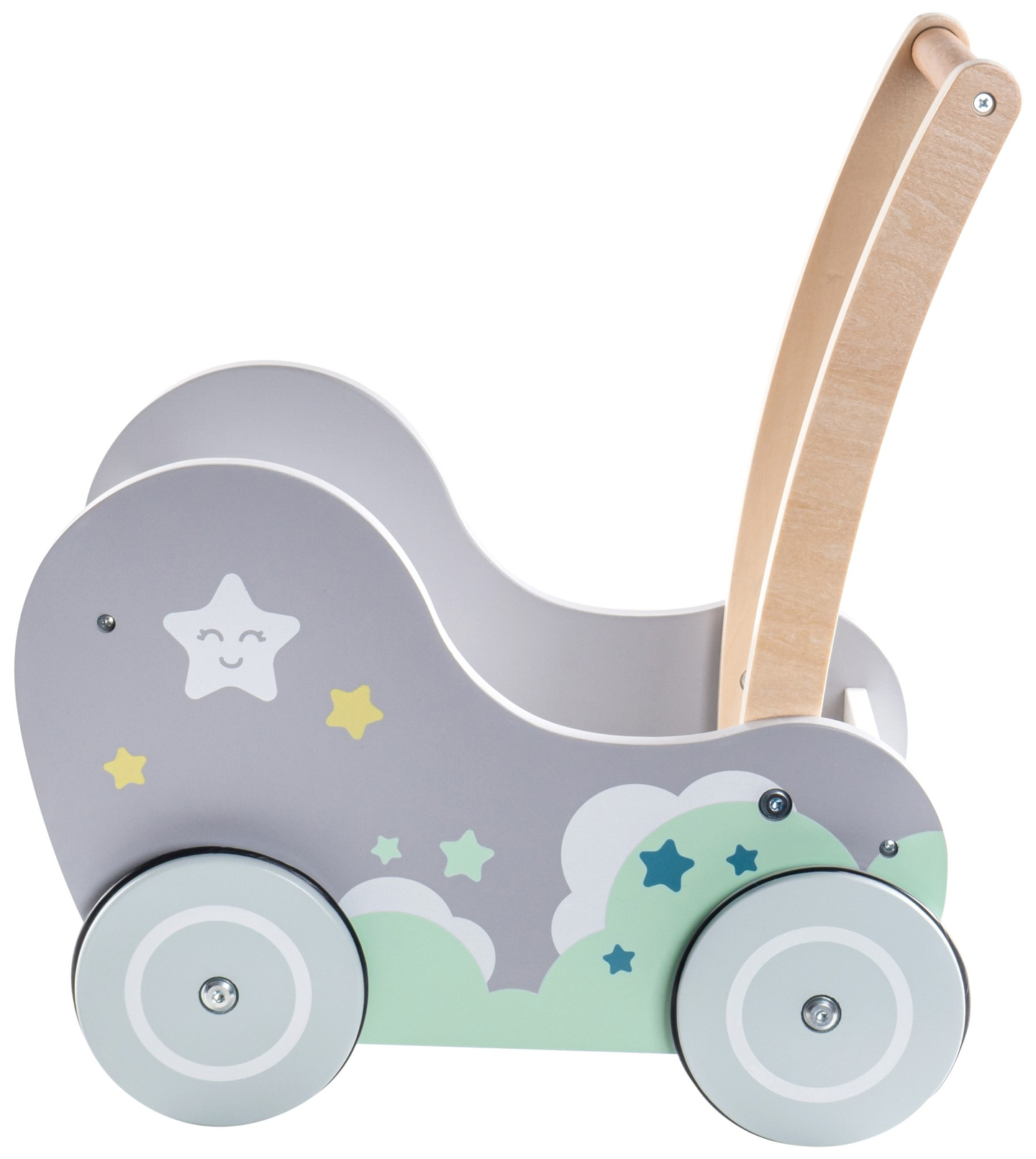 Main features:
Dimensions: 26 cm * 30 cm * 39 cm
stable, wooden structure
wheels covered with a non-slip rubber
deep container
its cloud-shaped sides have stars painted on them
delicate colours are suitable both for boys and girls
suitable for playing both inside and outside

The pusher is safe and stable. Its solid wheels do not slip on smooth surfaces such as flooring panels or tiles. Dimensions of the pusher are perfect for children from the first year of life, and its versatility will make it a long-time friend of your child.
Dimensions, technical information:

Vehicle height: 26 cm
Vehicle width: 30 cm
Vehicle length: 39 cm
Material: wood, plywood
Certifications guaranteeing safety: EN 71-1 EN 71-2 EN 71-3, CE