Wooden Grill - BBQ Master
Wooden Grill - BBQ Master
Grilling is almost our national sport! The whole families spend warm summer evenings outdoors. It is a time for rest and relaxation loved not only by adults. From now on, your child will be able to recreate your cooking routines.
Children will learn how to prepare grilled meals, e.g. skewers, as they can select products and create own combinations. From now on, the grilled meals may be prepared all year round!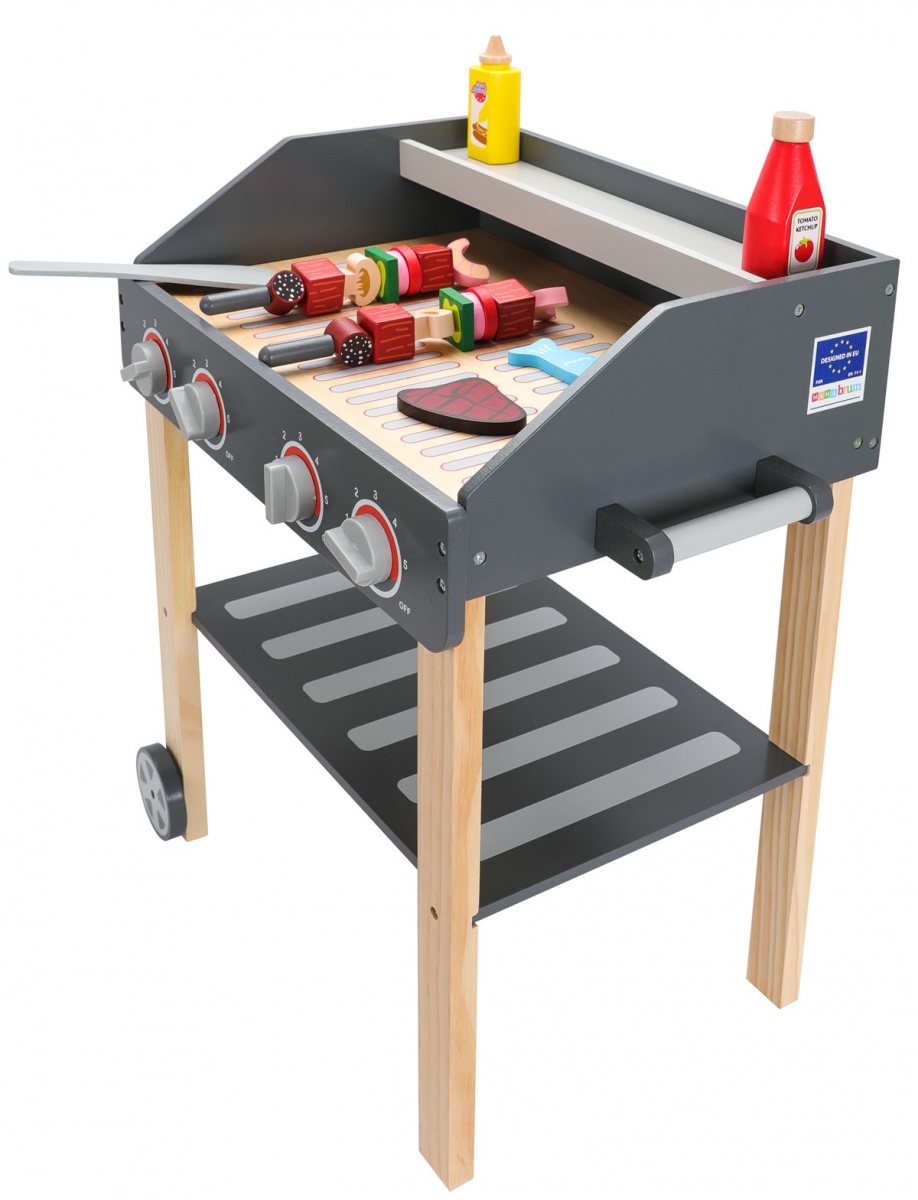 Main features:
Grill knobs rotate and click
Rotating wheels facilitate moving of the toy
Small shelf for storage products
Large shelf under the grill
A set of kitchen accessories
Set of artificial vegetables and meat
Top quality - made with great attention to detail
Easy to clean
Large size - suitable even for older children
Safety guaranteed by EN tests and CE certificate
Compared to a real barbecue, BBQ Master is 100% safe for children. Children will definitely avoid burning their hands or other injuries resulting from energetic play, because all edges are carefully rounded. The robust design and attention to detail will make this toy popular for a long-time.
Dimensions and technical information:

Height: 59 cm
Width: 35 cm
Length: 47 cm
Material: wood, plywood
Certifications guaranteeing safety: EN 71-1 EN 71-2 EN 71-3, CE
Grey and red colours make the grill very similar to real models.